I am currently transitioning to a new website
www.dakeiteasy.com
Please check it out!
Space Clearings
New! Need your home, office, belongings or land cleared of old energies? I now offer space clearings. If you are interested, please process payment via Paypal and I will then contact you to set up the clearing(s). Clearings are done silently and then a follow up consultation may follow at your request.
Are you Playing the Game or Is the Game Playing You Workshop
TBD 1 p.m. to 3 p.m. MDT $150
Webinar via Zoom
Contact me for more details email: dakeiteasy@mindspring.com or txt 208-965-7751
How are you Playing the Game or is the Game Playing You!?
You don't need to understand anything if you are enjoying it! Things are not always what they seem to be! This workshop is designed to give you a different process and method on how you can change your Soul Flow from a Karmic (Intention/Mental) to a Dharmic(Inspiration/Heart) perspective. It is all about "observing" things from up on the hill instead of being in the midst of the forest! From this vantage point, you now have a choice of choosing to continue being played by the game or if you want to be able to choose how you want to play the game! A number of different clearing and releasing exercises will be experienced by each individual during the workshop. Also, throughout the workshop, we will be Balancing, Aligning, Attuning, Attenuating, Calibrating and Harmonizing your Chakras, Auras, and Biofields on all levels of the physical Soul body. Remember how to BE! and Become the Miracles that you Are! Knowing that you have a choice on how you want to Play the Game will make the difference in your Life! Be prepared to experience changes that will make you smile
---
email: energymassage@myabmp.com
---
Reiki I Class Sunday April 22 9 a.m. to 4:00 p.m. $150
Reiki II Class TBD 9 a.m. to 4 p.m. $250
Please contact me for more information! Click here!
---
The Healing Room - Clearing and Balancing Exercise
The Healing Room - Grounding and Setting Protection Exercise
---
NEW LINK!
Gallery of EnergyInfused Source Art Designs and Pictures!
Make a Difference in the Energy of your Home or Apartment!
View and Purchase these wonderfully, continuous supply
of Source Energy! Click on the bar below! Enjoy!
---
Illuminate your Heart Video Meditation! Click Here!

Breathe Balance Become Meditation
---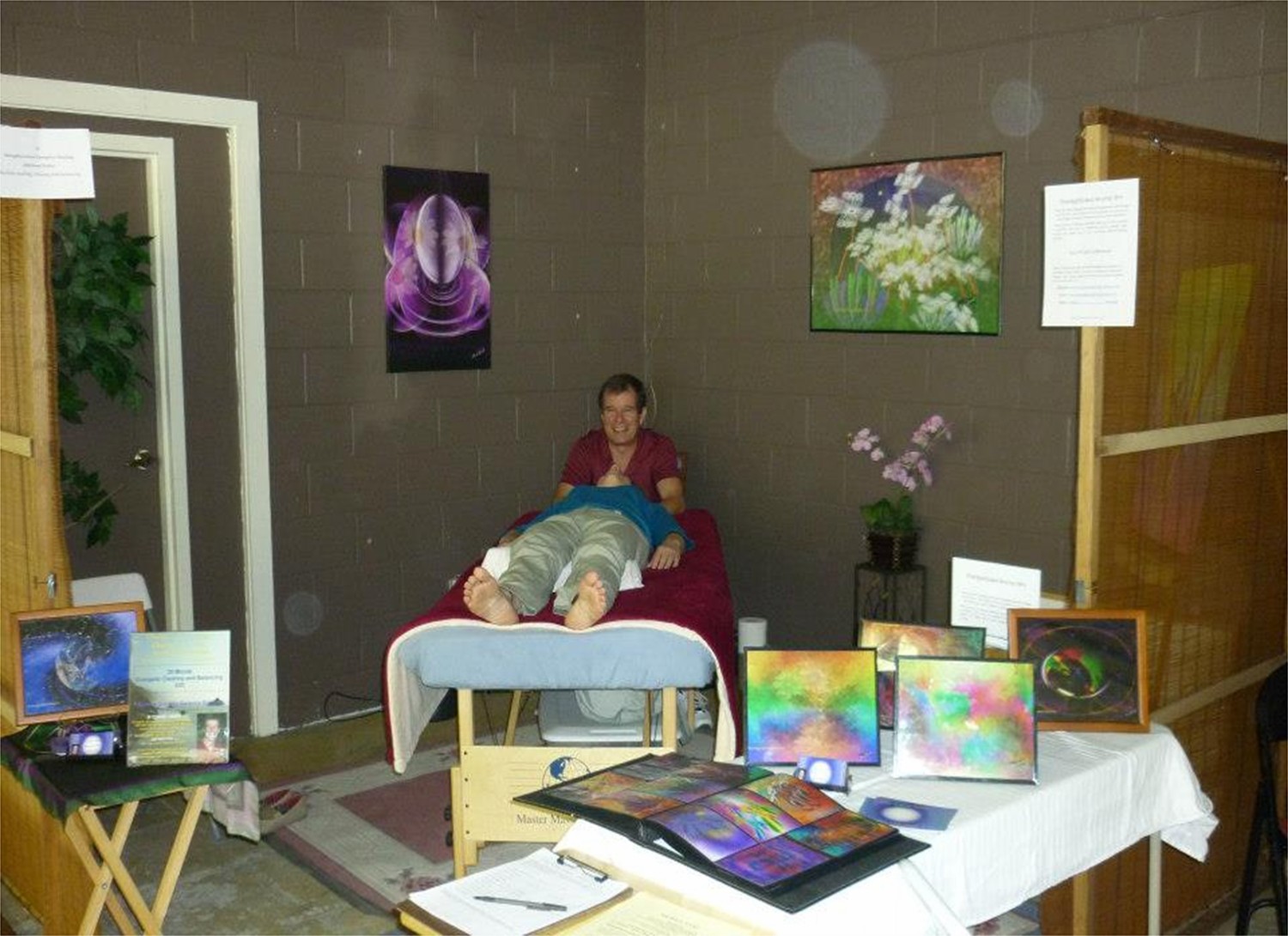 Holistic and Metaphysical Fair Boise September 2012. Check out the Orbs!
---
New! Host a Metaphysical Gathering!
1. Setting Protection/Grounding
2. Intro to Pendulums
3. Chakras and Auras/Balancing & Clearing
4. Fun with Psychometry
5. Creating Energy Balls/Crystal Protection
6. "Seeing" with 3D Eye "Sight"
7. Using Colors/Crystals
8. Angel Card Readings
Have you ever wanted to Host "and Now for something completely different" event? Well, here is your opportunity! You get to select four topics from the menu above and create a custom metaphysical gathering for you and three other friends. This 3 ½ hour course begins with an introduction and meditation, then we spend 30 minutes on each selected topic and it concludes with individual mini-healings and a group healing session. The gathering is designed to allow the participants to explore, interact and have fun with their natural healing abilities while learning and expanding their understanding of how metaphysics is interwoven into their lives. Sign up to host a metaphysical gathering and I will give you a call to discuss and co-ordinate the topics and timing with you!
Host a Metaphysical Gathering
---
Dual Power Energetic Session
2018 will be an awesome year!
My wife, Isabelle, and I are offering a dual power energy session to help you align to your highest potential! All you have to do is show up and we'll do the work. We combine our spirtual healing talents and techniques to offer you a full hour of aligning your energies with that of your highest spirit.
This is an incredible experience!
$250.00
Call now to set your appointment time!
208-965-7751
To get to know Isabelle, click here!
---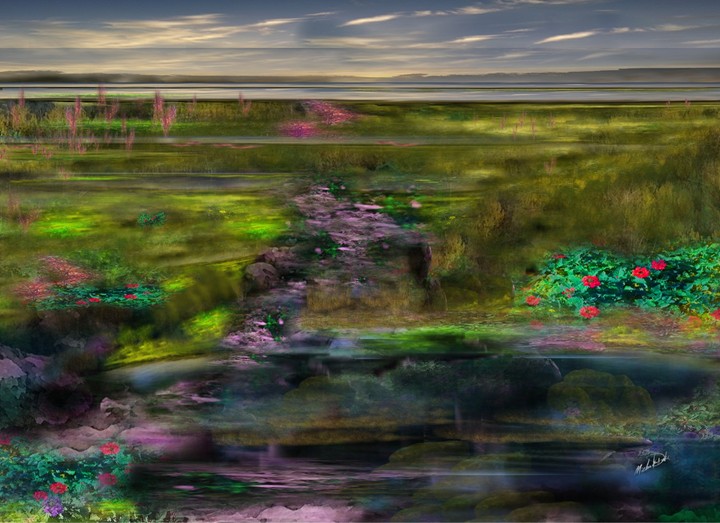 If you would like to set up a session, but you are unable to come into the Nampa Office, then a long distance session is just what you need! This session can be one of your choice: 1) A phone session with dialogue and quiet time; 2) A Skype session or 3) A session where a time is reserved and I work on you without contact - your choice! You will feel the difference! To schedule a Long Distance Healing Session, please contact or call/text message me for details 208-965-7751.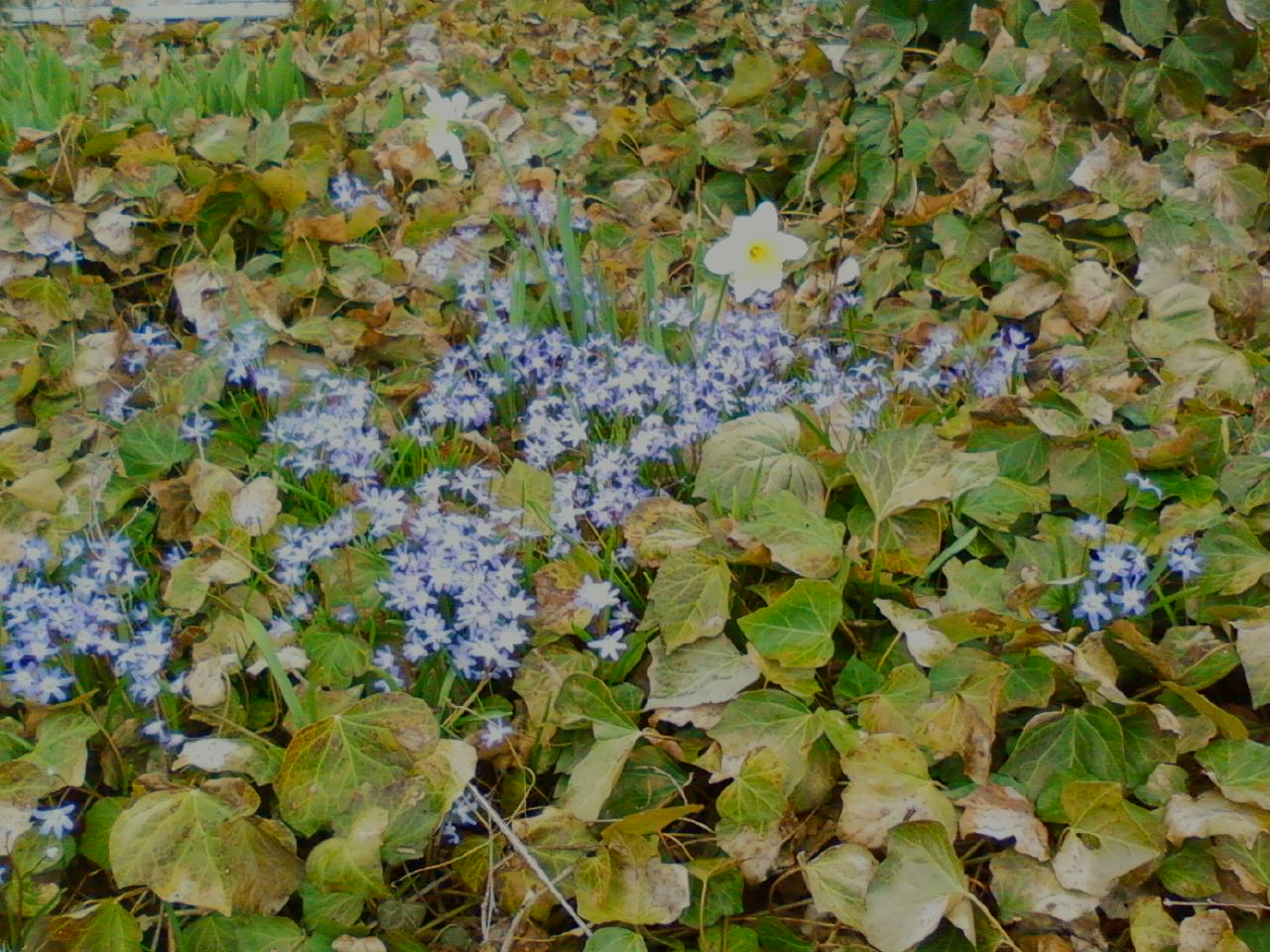 If you would like to have a session done on a special person (a spouse, sister, brother, children, moms and dads, grandparent or close friend) that lives in a different location, then come into the Nampa Office and you "become" that person! Or, if you can't make it to the office, we can do the session via the phone or Skype. You get to relax and unwind, and the "chosen person" receives a wonderful gift! To schedule a Duo-Proxy Remote Healing Session, please contact or call/text message me for more details 208-965-7751!